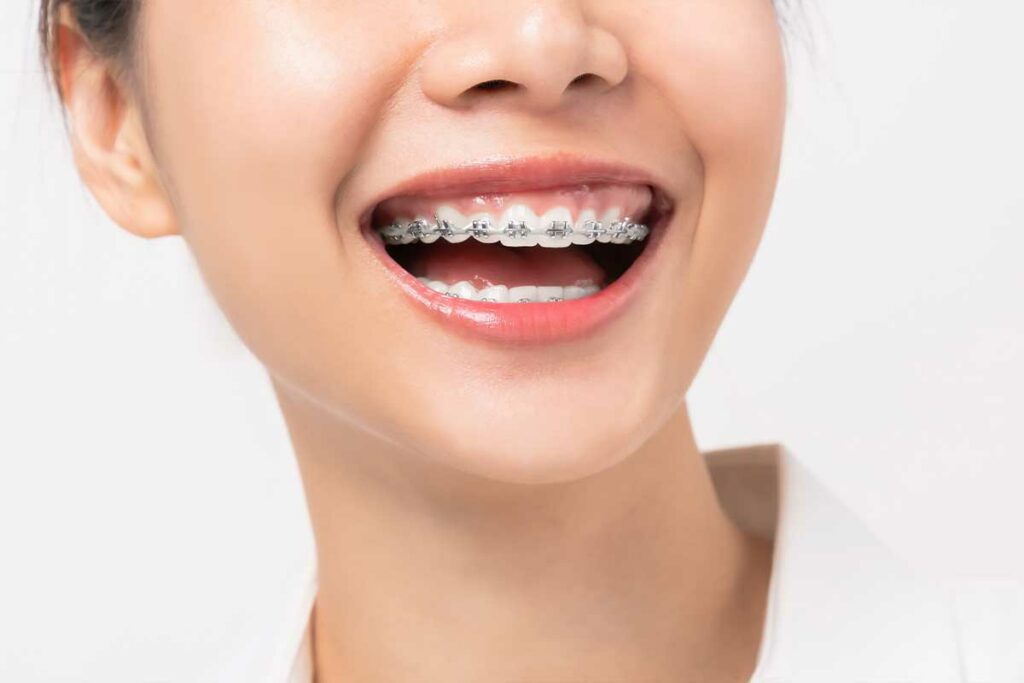 Straighter Teeth with Orthodontics in Edmonton
Are you holding yourself from laughing freely because of uneven teeth? Would you like to straighten your teeth but aren't sure traditional dental orthodontics is right for you? The orthodontics treatment at Heritage Dental Centre in Edmonton can be an ideal solution.
At Heritage Dental Centre, we understand that all smiles are unique. That's why we offer orthodontic treatments tailored to your individual needs. Our customized orthodontics treatment in Edmonton uses dental braces and Invisalign® to correct gaps, misalignments and crowded teeth. For timely and personalized care, you can schedule a consultation with our orthodontists before starting the dental treatment procedure.
Most people are known to visit their general dentists for teeth cleaning or help with cavities and gum diseases. However, dentistry is a vast field, and patients who experience particular irregularities may require a follow up with an orthodontist. Orthodontic specialists can help with issues related to alignment and teeth straightening solutions that go beyond Invisalign®.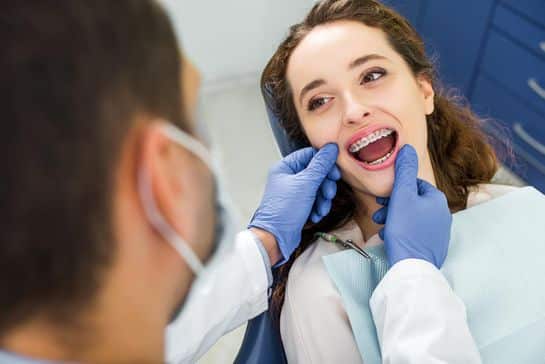 What Irregularities Might an Orthodontist Treat?
Malocclusions (bad bites) are among the primary dental problems that require the attention of an orthodontist. Such issues include:
Typically, a general dentist will see problems with alignment during the periodic examination. If the malocclusion becomes severe, it may necessitate a trip to an orthodontist.
Treat Misalignment With Orthodontics
No two smiles are the same, so if you're an adult who wants straighter teeth or a child grappling with their bite, we provide a wide variety of treatment choices to fit your life.
Some of our most recommended treatments include:
Traditional Braces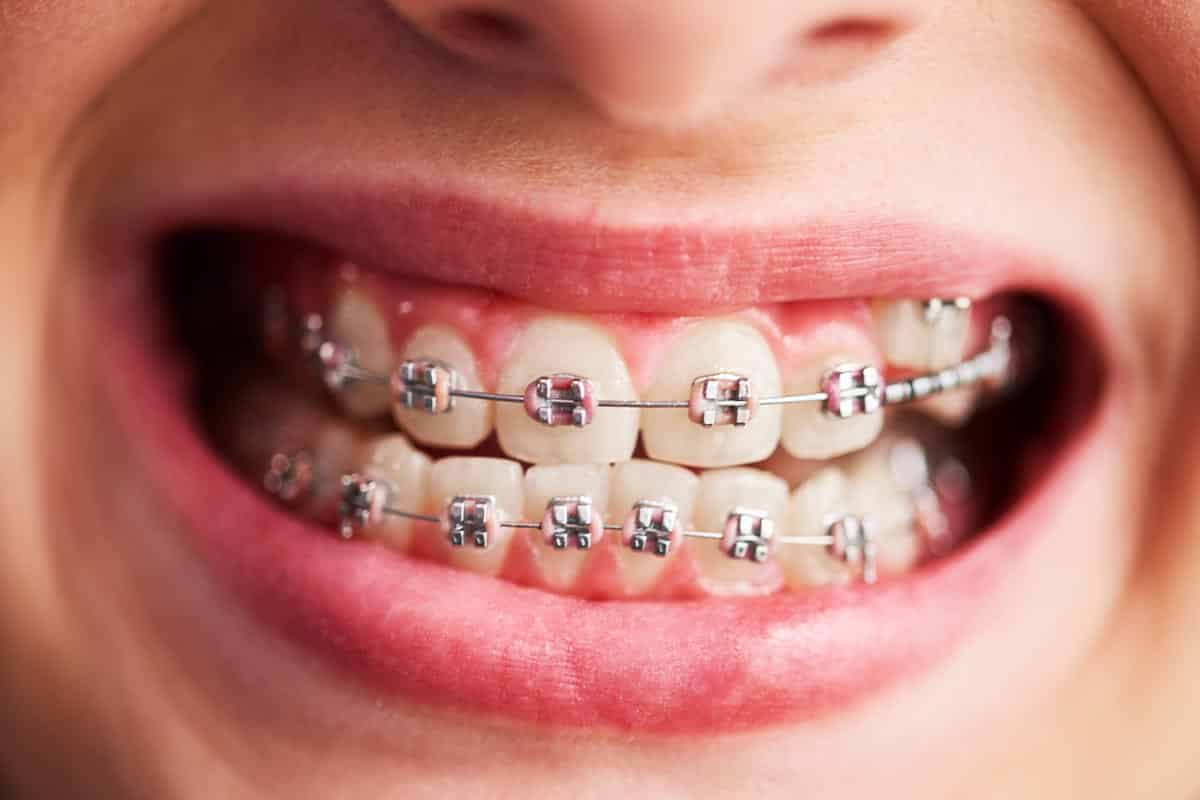 Traditional Braces
Metal brackets are positioned on each tooth and linked by wire and elastic to move them into the right place.
Ceramic Braces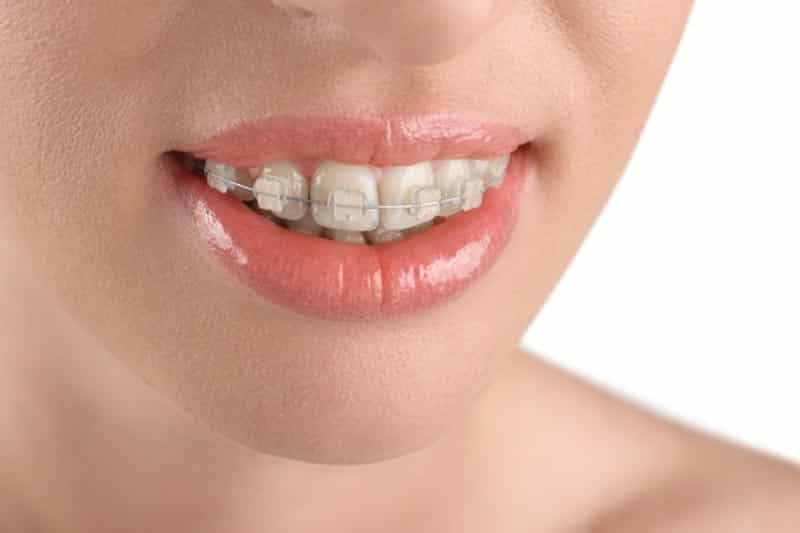 Ceramic Braces
It is the same as traditional braces, but the brackets are created with transparent ceramic.
Damon Braces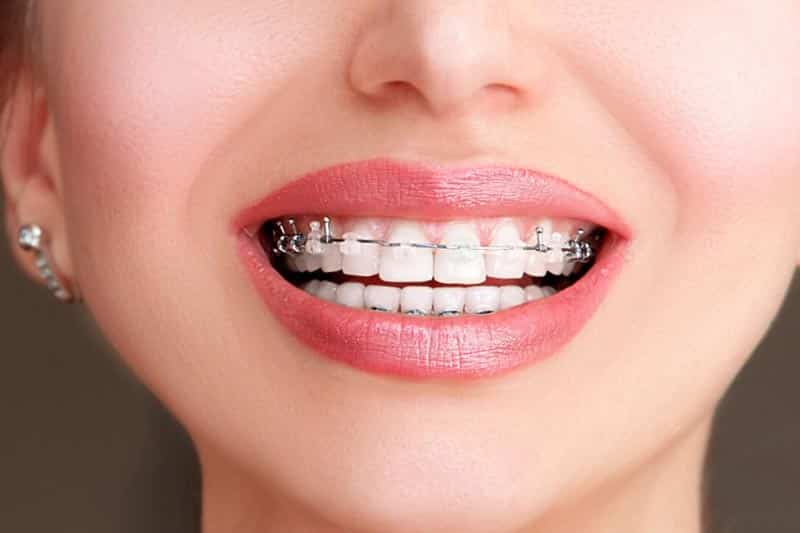 Damon Braces
These offer a self-adjusting slide mechanism.
Palatal Expanders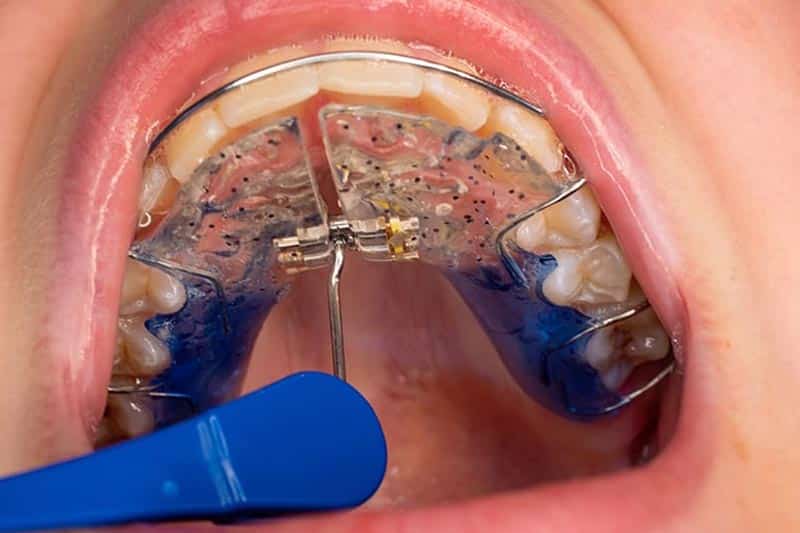 Palatal Expanders
Patients with critical alignment concerns may require a palatal expander to shift their teeth apart slowly.
Forsus Appliances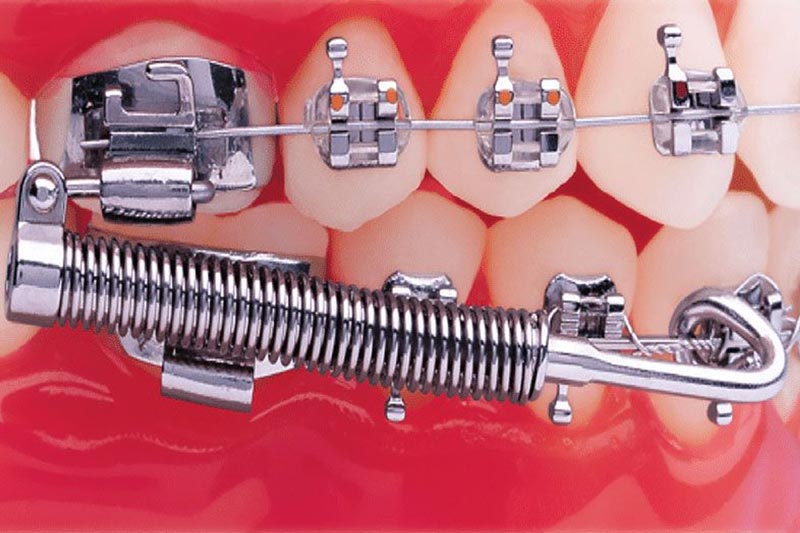 Forsus Appliances
These are springs attached to the braces against the patients' cheeks to assist the jaw's positioning in the correct place.
Braces or Invisalign®: Which Will Work for You?
If you plan to straighten your teeth and have been looking for dental treatment, you likely have several questions. With so many options in the world of orthodontic treatment, patients ask several questions such as these and more. But in the end, you want a procedure that is both effective and affordable.
The popular choice is usually between braces and Invisalign®
Client Payment Plans Designed for You!
Costs fluctuate based on the severity of the issue and the extent of treatment. At Heritage Dental Centre, we always discuss fees and payment options before we begin. The typical cost of getting orthodontic braces can range from $3,000 to $10,000.
We want you to feel relaxed during your time with us. Learn more about financing options available to Heritage Dental Centre's patients!