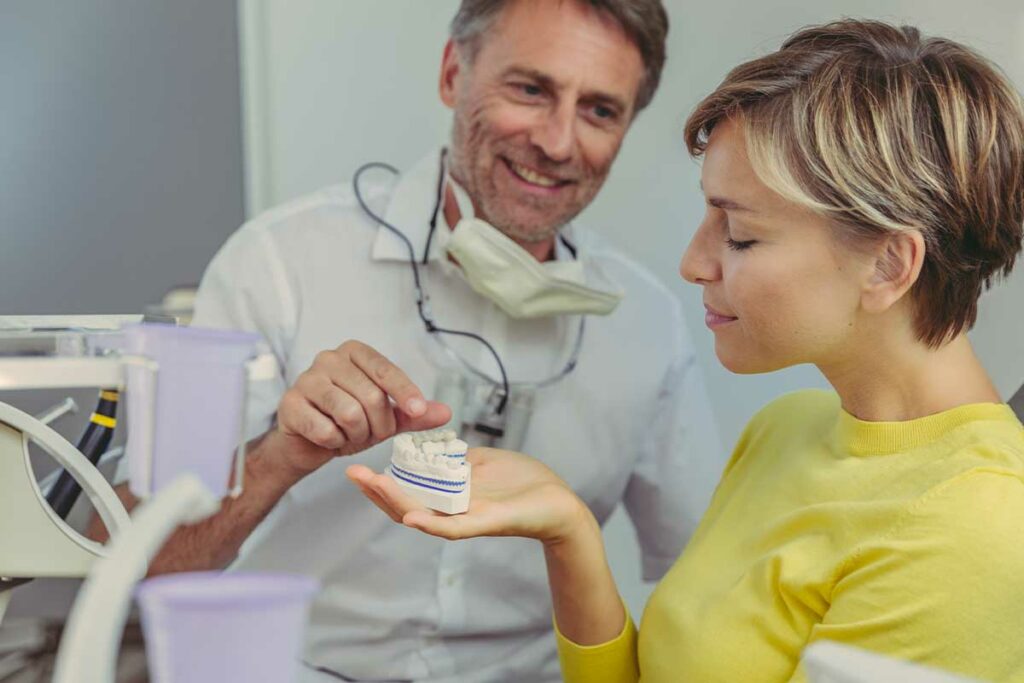 Replace Missing Teeth With Dental Bridges in Edmonton
Dental bridges can be a great option for people who may be missing one or more teeth. Missing teeth may not only be a cosmetic issue but can lead to problems with chewing or speaking and can place excess strain on the remaining teeth. Here at the Heritage Dental Centre in Edmonton, we can perform this procedure and other restorative procedures to restore your smile and function. 
Contact us today for more information on the process and whether dental bridges are the best option for you.