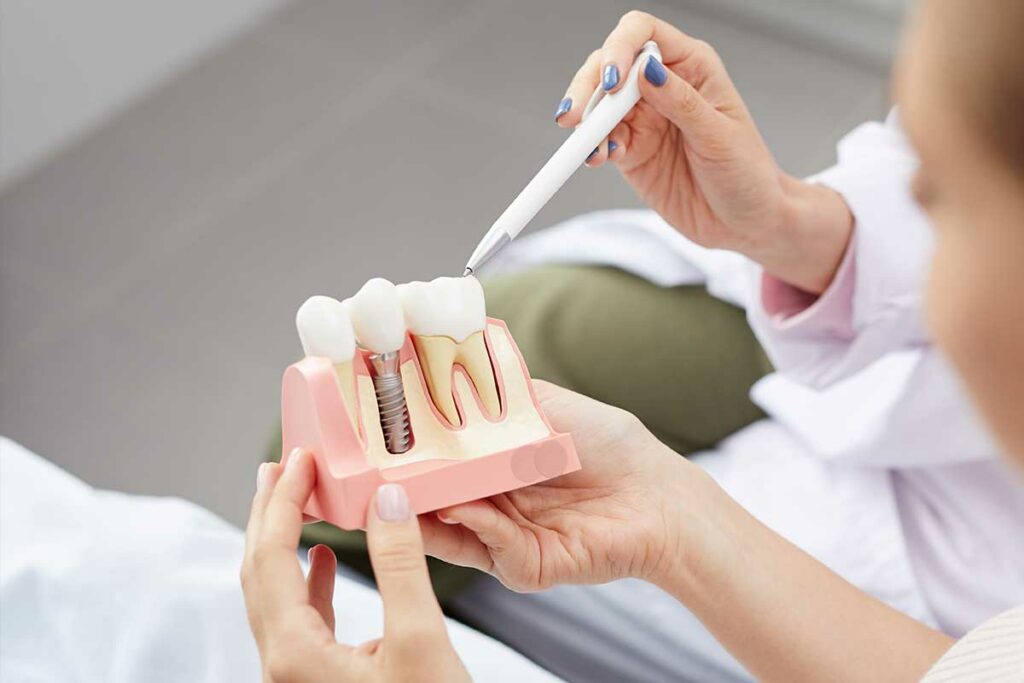 Quality Dental Implants in Edmonton
Heritage Dental Centre in Edmonton offers dental implant restorations, which can often be the ideal option for replacing missing teeth. Using the latest technologies, we attach artificial teeth to implants anchored into the bone below the gum line. The implants themselves are small titanium posts that mimic the teeth' root, which is placed surgically in the jawbone. Bone and gum will grow around the implant over time, which allows it to hold firmly in place. The artificial tooth, referred to as an implant crown or bridge, is securely attached to the implant, making it function like a natural tooth.
Implant restoration is a great option for those with missing teeth who want to regain a beautiful smile and maximal chewing abilities.
Contact us today for more information.